Balsamic Vinegars
We are delighted to present the vinegars of Nicolo Verrini, an artisan vinegar crafter who produces the absolute most flavorful, luxurious vinegars of Modena, Italy.
Drizzle
Nicolo Verrini has created a number of very unique products. He has followed consortium regulated practices to produce the richest, most flavorful 1.36% balsamic vinegar available today. Absolutely no fillers, enhancers, sweeteners, or powders. This is an all-natural product!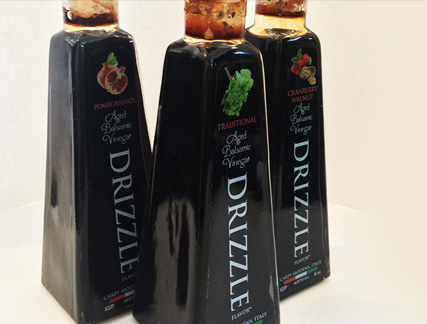 Cranberry Walnut • Fig • Traditional
750ml Vinegars
You'll find more of our outstanding vinegar products in 750mL offerings.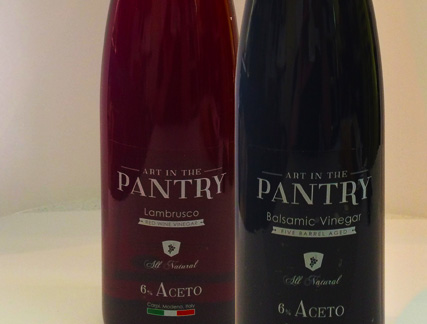 Red Wine Vinegar • Table Balsamic (Aceto Da Tabola)
Extra Virgin Olive Oil
This is a very special olive oil. It comes from Frantic Agrolio, a single farm grower, in the Puglia region of Italy.
This extra virgin features the sought-after Coratina olive, known for its bold character and incredibly high polyphenol count.
This is truly an extraordinary find, and an oil with a flavor profile to be admired, exploding at the nose with the aroma of almonds, artichokes, and grasses.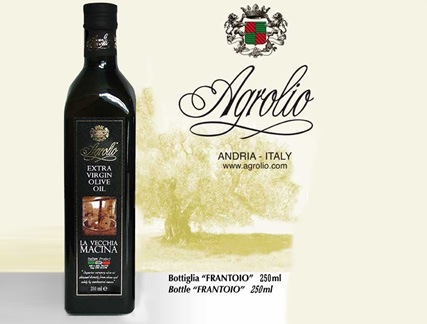 Extra Virgin – Special Edition (Agrolio)
One Pot Meals
These quick, authentic meals from Tiberino are an easy way to bring genuine Italian flavor into your home. Serves 2-3 people, ready in 10-15 minutes.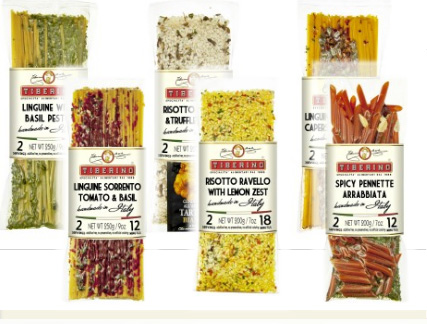 Taralli
Taralli are an Italian snack food that is crunchy and very addictive. Like most good food from Italy, it started in someone's, mother's kitchen in the Puglia region. Although some other seasonal versions of Taralli may be found in other parts of Italy. Puglia is know as the true source of Taralli. Ours are from the Puglia region. We have them in two sizes.
A smaller size that are ring shaped, or the larger that are elongated.
There are an endless number of variations when it comes to the use of spices. Ours are either seasoned with fennel, or with whole or multi grains, and black pepper.. Unique to our Taralli — they are made with 100% extra virgin olive oil. Using the Coratina Olive Tree, which is only found in the Puglia region and the one you will find in our product offerings. Our Taralli is made with locally farmed GMO-free, organic wheat.
In addition, all of the aforementioned taralli recipes are made with a beautiful white wine found in the region.
We also offer a red wine Taralli which is delicious with a glass of red wine.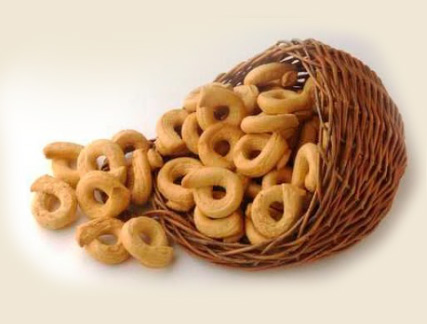 Pizza Crusts
Our hand-crafted, par-baked pizza crusts. The best in the world, bar none!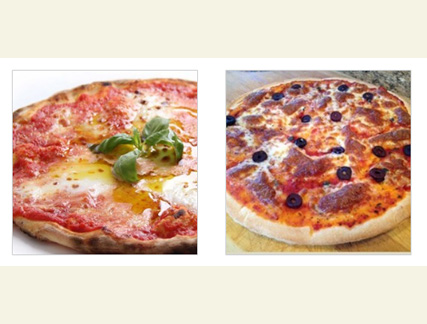 Base Pizza Crust • Gluten Free Pizza
Tomatoes
GMO-free and all-natural. We work with producers that operate spotlessly clean facilities, and the tomatoes are picked at the peak of ripeness and steam-processed within hours of picking. Our featured tomato is from the San Marzano region of Italy.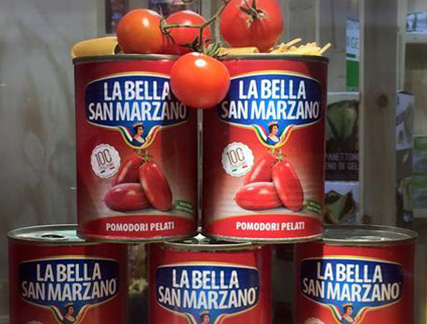 La Bella San Marzano Tomatoes